Hanged background process to blame?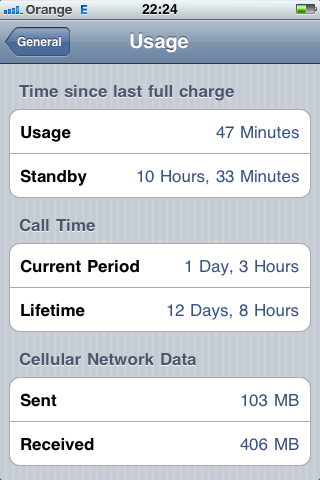 I become worried with the battery life of my iPhone over the past four days. Out of a sudden, the battery of my phone would become half-drained just after 12 hours of standby, which would indicate that the battery is dying and needs to be replaced. On the fourth day I did not connect the phone to the charger overnight, and the battery was drained completely by the following morning.
I have connected the phone to its charger and booted it. To my surprise battery life is now back to normal and the phone UI is not sluggish anymore. It seems, that there was some process running continuously in the background. iPhone 3G has no multitasking, so it had to be one of the native iOS background processes. I have not restarted nor completely discharged my phone for over half a year now, so the system uptime was quite long.
What does it mean for iPhone users?
Restart your phone now and then - memory leaks and bugs in the iOS might surface after extended uptime.
Model: iPhone 3G (2 gen.)
OS: iOS 4.2.1 (not jailbroken)