As some of you know, I spend more time on developing tools than on playing EVE. But development of tools is not just about programming.
When you open your application up for other people to use, you will start getting questions eventually: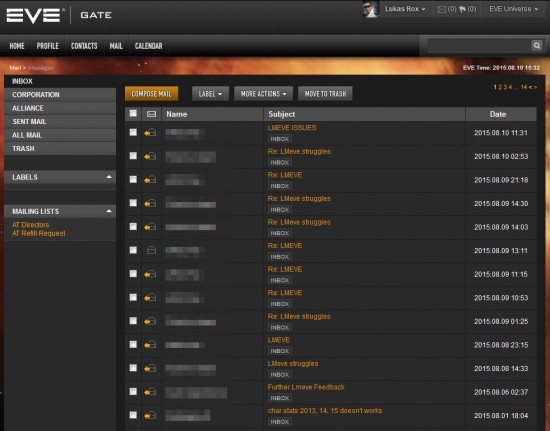 Yup, this is just one weekend of messages!
While I totally don't mind that, and despite limited time, I try to get back to every single one of you as soon as I can, some of the questions repeat. So to avoid answering the same questions, I've created a FAQ on the project's page on Github:
LMeve Frequently Asked Questions
I hope it answers at least some of your inquiries!
Fly safe o7
- Lukas Rox
PS. LMeve project wiki also holds Installation manual, End user manual and LMeve Northbound API manual