Kilka słów po polsku o tej stronie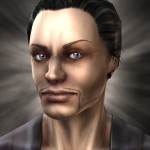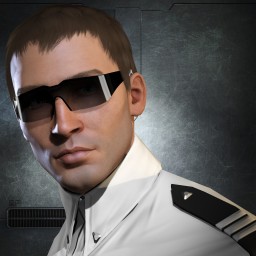 Torchwood Archives to nazwa wirtualnej korporacji w świecie gry massive multiplayer EVE Online. Korporacja ta była przez długi czas kierowana przez postać Lukasa Roxa, który – tak się składa – jest moim awatarem we wspomnianej grze. Piszę pod pseudonimem głównie dlatego, że znakomita większość informacji na tej stronie jest o EVE Online. Graczem jestem od najmłodszych lat, więc od czasu do czasu pojawiają się również wpisy dotyczące innych gier w które gram (bądź grałem).
Obecnie Lukas Rox jest pracownikiem korporacji Aideron Technologies, która jest odłamem innego korpa: Aideron Robotics, który z kolei jest autorem programu Aura, najlepszej aplikacji do EVE Online na Androida.
Ten blog to jednak nie tylko gry. Dzisiejsi ludzie to bardzo zajęty istoty. Niektórzy są zajęci tym co lubią i co ich interesuje – fotograficy, programiści, inżynierowie, prawnicy czy lekarze. Nie każdy jednak ma to szczęście, dlatego prawie każdy ma jakieś hobby. Zagdanienia, które nas interesują i wypełniają nasz wolny czas (bo nuda to taka okropna rzecz!). Nie ukrywam, że mam to szczęście, że interesuję się i pracuję z komputerami. Na moje szczęście, moje zainteresowania są szersze – i to o nich właśnie jest ta strona:
Lista powyżej nie byłaby komletna, gdybym nie dopisał dwóch innych hobby, fotografii i projektowania stron www. W ostatnim czasie nie zajmowałem się jednak ani jedną, ani drugą dziedziną (brak czasu!).
Ktoś mógłby zapytać, dlaczego prowadzę stronę w języku angielskim, zamiast po polsku. To całkiem dobre pytanie, lecz jest na nie równie dobra odpowiedź: większość ludzi o podobnych zainteresowaniach z reguły dobrze mówi po angielsku, więc jestem w stanie dzielić się informacjami z szerszą rzeszą odbiorców. Nie wspominając o tym, że społeczność EVE Online jest generalnie anglojęzyczna.
Mam nadzieję, że znajdziesz na tej stronie coś dla siebie. Pozdrawiam serdecznie!

Lukas Rox
Artykuły dostępne w polskiej wersji językowej:
Informacje o ciasteczkach (cookies)
Ta strona internetowa używa plików cookie do zapamiętywania informacji związanych z sesją. Ciasteczka te są używane do:
pamiętania preferencji użytkownika
pozwalają pisać komentarze
umożliwiają dzielenie się z innymi poprzez serwisy społecznościowe
pozwalają na zapisywanie informacji statystycznych witryny
Zgodnie z obowiązującym prawem ciasteczka związane z sesją mogą być domyślnie włączone. Użytkownik może wyłączyć te ciasteczka używając ustawień przeglądarki, lub używając jej w trybie "incognito".