Just yesterday Factional Warfare has received the update, which was initially planned for Retribution. Why would CCP resolve to ninja patching in this case? Well, there can be a few explanations.
First, market has been quite well unbalanced by militias dumping a lot of LP store goods. Prices for implants and datacores sold by Gallente Federation have fallen sharply after Gallente militia pushed to T5 on October 7th . the same happened to ships like Dominix Navy Issue (it has affected Navy Meathron and Comet as well, but to a smaller degree). Crashed market also means that L4 and L5 mission runners had their income substantially reduced.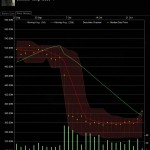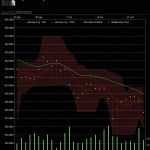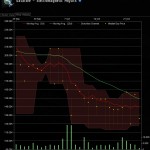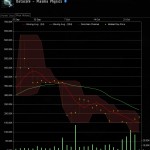 PLEX prices have stricken through the roof again. Similar thing happened when CCP has introduced the Incursions, when a lot of people quickly become rich, PLEX prices went from roughly 350 million to 500. Now the overflow of ISK caused PLEX prices to hit 590 million. High PLEX prices might discourage younger players from sticking to EVE.
Factional Warfare had no real meaning; players would push to cash out, instead of keeping space. Moreover, players of one militia would keep alts in their enemy's militia to flip systems and farm plexes in them.
Factional Warfare was supposed to be a fun PVP experience. Instead, it has became a PVE-centric gameplay.
To combat the issues above, CCP has quickly deployed some of the planned features:
Replace the LP store price reduction from War Zone Control Tiers with a LP gain bonus.
Remove all rewards for completing complexes in a system that is already in vulnerable state.
Add LP rewards for defensive plexing. Formula is as follows: LP Gain = Base value of plex * (Contested percentage of the system/100) * 0.75
Increase the cost of upgrading systems and decrease the bleed-out when those systems are attacked.
It is now required to kill the defending NPCs during offensive plexing.
More details is available in this dev-blog.