On October 19th CCP has unveiled their second mobile game coming to iOS and Android in 2019 - EVE: Echoes.
The name of the upcoming title was known two days prior to EVE Vegas thanks to some smart EVE players, who found out that CCP has registered the trademark for Echoes, but it was unknown at this time for which game this new name will be used.
Hmm a trademark on something called Eve: Echoes I wonder if that is Eve or possibly #projectnova pic.twitter.com/sMKZUhVtqt

— Brush Master (@epicbrushmaster) October 17, 2018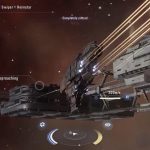 EVE: Echoes (formerly known as Project Galaxy) is supposed to be a scaled down version of actual EVE Online, with all core gameplay elements intact. The game promises an "authentic EVE Online experience for mobile devices". According to the Apple Keynote earlier this year, the game will also feature AR capabilties on compatible Apple devices.
It isn't easy to port a game as big and as broad as EVE Online into mobile world, but if CCP and NetEase stuck to the core gameplay elements, it should be possible. I was rambling about a mobile game in New Eden at least since 2013, which was the first time I had to cut back on my PC gaming. Then in 2014 I started playing World of Tanks Blitz, which is an awesome mobile game, ideally fitting those short bursts of free time you have when waiting for something, be it a doc appointment or during your daily commute. Mobile devices at the time already had enough juice (i nterms of GPU power) to run original EVE from 2003.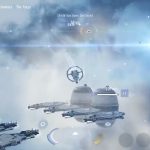 EVE: Echoes will feature an expansive map with thousands of star systems (judging by the video shown at EVE Vegas it seems to be a copy of the New Eden cluster from EVE Online, at least system names look familiar). Core gameplay elements such as exploration, combat, mining and trading are said to now fit inside your pocket. Players will be able to form corporations and wage wars over territories just like in it's bigger brother. Developers even expect the same huge fleet battles happening from time to time.
From the technical side, the game will be running on NetEase's proprietary engine called NeoX (why not Unreal 4? CCP has recently chosen to use Unreal Engine for all their upcoming projects). EVE: Echoes will be released on iOS and Android in 2019, but no information about minimum requirements regarding CPU/GPU or screen size have been announced yet. From Apple perspective, AR mode will require at least an iPad Pro or iPhone 6s.
Speculation and hints for CCP
I hope it will be possible to link EVE: Echoes to EVE Online in some way, namely use the same name and avatar we had for EVE Online.
Speaking of which, I hope for cross-game promotions
I hope it will be free to play with similar Alpha-Omega modes as EVE Online
I hope there will be an API for the new game, so I can use it with LMeve
I hope there will be data dumps, so we can make fansites 🙂
It would be awesome if the game was eventually released for touch-enabled x86/x64 devices like Microsoft Surface or my Asus Transformer 2 in 1 tablet.
CCP Games is excited to formally unveil EVE: Echoes, a brand-new spaceship sandbox MMO set in an alternate New Eden, the sci-fi universe of @EveOnline. Developed by @NetEaseOfficial in conjunction w/ CCP, EVE: Echoes will arrive on iOS & Android in 2019.#ccpgames #videogamenews pic.twitter.com/DUWtHZycQp

— CCP Games (@CCPGames) October 20, 2018

This morning I was reading information about iOS 12 on the official polish Apple site.
To my surprise, I've noticed some EVE Online assets on an iPad in one of the photos. When I clicked on the photo, my jaw dropped so hard on the floor, I'm still looking for it.
Here's what I saw: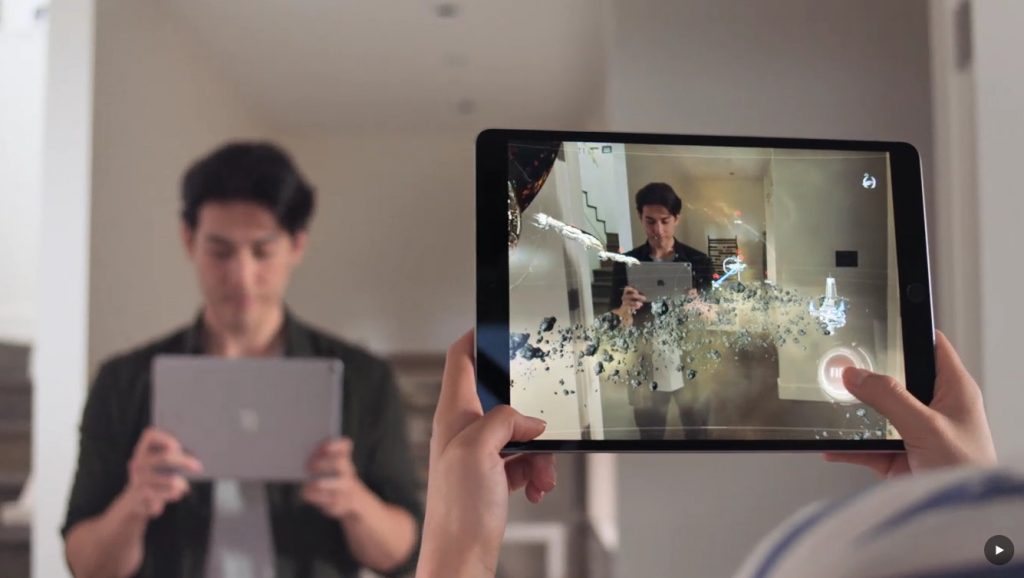 When I bought my first iPad in 2011, one of my dreams was to play EVE Online or at least a mobile game set in New Eden. Fast forward 7 years, I bought an Intel-based Windows 10 tablet, which can just play EVE Online (or any other PC game). But for Project Galaxy, I guess I should've chosen a new iPad Pro instead.
In June, at Apple's WWDC18 event, CCP Games and NetEase announced their coooperation in making a mobile game codenamed EVE: Project Galaxy. The game is scheduled to be released in 2019. It is said to be released for all major mobile platforms (so we can speculate iOS will not be the only one). Contrary to Project Aurora, which I have covered in this post about EVE: War of Ascension, Project Galaxy will be a scaled down version of EVE Online, with all core gameplay experiences like combat, mining, industrial manufacturing, trade and exploration. The game is also said to use the ARkit2.0 library, revealed by Apple at WWDC2018, which brings several new features to AR-enabled phones and tablets, such as persistent and multiuser virtual space which can now be shared across time and fixed to real-world locations, 3D object recognition, face tracking or scene reflection (ability to reflect real environment by virtual objects).
More information is in the official press release on ccpgames.com.
Ready to blow up some spaceships in your living room?
EVE Hype is real.
Apple spilled the beans!
@CCPGames
is making an iOS game for AR-kit called PROJECT GALAXY! I've noticed it on the polish IOS 12 description page:
https://t.co/ehpCqTu5Zn
I look and see EVE graphics on iPad and I'm like WTF?!
#tweetfleet
#eveonline
#AR
#iOS12
pic.twitter.com/qe6kYTz1z0
— Lukas Rox (@rox_lukas)
October 3, 2018


About two years ago I've written a post about iOS and Android apps for EVE Online, but I didn't have any Windows Phone device at the time, so I had to skip this fledgling platform. Said post has become very popular and is one of my top post to the date. Few months ago I've become owner of Nokia Lumia running Windows Phone 8.1, so I am now able to test EVE apps on Windows Phone. Enjoy!
Windows Phone 8 apps
EVE Mail
EVE Mail is in-game mail client. Entering API Key is straightforward - simply press the plus sign on the first page. Once you've done that, your characters will appear on the front page. Each toon has their own set of mailboxes including "Inbox" (all mail), "Personal" (character mail), "Corporation" (corp mail) and "Alliance" (as name says). You also see your "Mail lists" and "Sent" which holds all messages you've sent. XML EVE API does not let messages to be sent from device, so this app is of course read-only.
Unfortunately the app does not have a Live Tile, which would utilize one of the most powerful features of Windows Phone. There is also no notifications when new mail arrives - you have to open the app to manually refresh the mails.
All in all, the app is still useful, because it gets the job done.
Eve Mercenaries
This is an ultra simple reference app. Looking for a Mercenary? Download this app and you'll know who to talk to. Information is divided by space type (high sec, low sec, null and wh space).
While the app does contain some potentially useful information, it is very poorly designed. Readibility and formatting is well below acceptable level. There is not even an "About" screen, so I had to go back to Windows Store to find out who to blame. Sorry Team R Helix, I am no Windows Phone dev, but I can make a better looking app in under an hour.
Eve Mining Monitor
Now something well designed for a change (and quite useful, too). This is another reference app, this time for miners. It does exactly the same thing as LMeve Ore Chart: shows the ISK value per cubic meter of every ore and every ice in game. However, you have to make sure to update the prices before using the app, or the Ore chart will be inaccurate. Go to Settings and choose either Region or Trade Hub prices and then hit refresh. Good job, Vagus Malakhov!
Eve Price
Another reference app, this time for market traders (but let's face it, everyone needs a Jita price check now and then). There is two lookup modes:
Quick - simply enter item name and system - app will try to guess what you mean and will provide a quick  drop down list with most relevant choices
Search - enter item name, choose region (and optionally system)
What I find useful about this app is that you can save your favourite searches on the "Favorites" page - so there is no need to enter item and system names every time.
All price data comes from eve-central.com.
EVEision
First character tracker for Windows Phone in this test. It is very simple, but gets the job done.
"Details" page shows characater name and portrait, amount of ISK, character attributes and clone data. Note: no numer formatting on the ISK field. Can't see if I have 3 billion ISK or three hundred million.
"Now Training" page shows information and progress bar for the skill currently in training. You can add a reminder when the skill is trained.
"Queue" page shows the current skill queue. Note: on the small screen of my Lumia, the font used for the skill list seems a little too big.
"Skills" page shows all the skills currently trained by the character.
"Certificates" page currently shows nothing (bug?)
EveLet
Another character progress tracker. This one allows one more thing, compared to EVEision: it shows market transactions. Unfortunately (again) has problems with number formatting. While ISK amounts look fine, training times are shown in a weird format: D.H:mm:ss
It does however support Start Tiles (not Live Tiles though, but still, it's better than no tiles support whatsoever). You can pin any of your characters to the start menu. Tapping the tile brings up EveLet showing this specific character. Neat!
Summary - shows corp, ship, ISK and SP amounts, Skill Queue and Market Transaction summary
Queue - shows current skill queue
Transactions - shows the list of last market transactions
Orders - shows the list of current market orders
EVEMON 7
Yup, it's the same EVEMON you know from the "big" Windows and it's been developed by the same team of people.
Unfortunately... it does not work 🙁 After entring API key it complains about the format of the Characters.xml.aspx endpoint, so it probably requires some compatibility work. I will review it again when (and if) it is properly updated.
EVE Profiler
One more character tracker. And I must say I'm impressed, because it is very well designed. It looks both like a native Windows Phone app (puts emphasis on fonts, font sizes and minimalistic design), and an EVE Online themed app. Menu slides in from the left and looks similar to NEOCOM strip in game. Very good design, Mr Jeremy Shore!
Regarding features it is rather limited when compared to the other character trackers. It offers the following:
Character Summary page: corporation, when joined, security status, active ship
Eve Mail page - a very neat mail reader
Skills page - I was unable to load all the skills Lukas has 🙁
Unfortunately it is less stable than the other apps and crashed to start menu a few times. Maybe it is just my budget Lumia. I hope Jeremy updates his app soon, because it looks really great.
EveWP
Probably the best character tracker for Windows Phone so far, it is both stable, good looking and has quite some features. Don't let that home brew icon fool you. After entering the API key, main menu is shown and it consist of:
pilot list
notifications
eve-news (several sources news reader, including eve news 24, tmc and official eve online feeds)
After choosing on of the characters, several pages worth of information are shown:
sheet - shows security status, currently piloted ship and location, ISK balance, SP amount, Clone grade, date of character creation and attributes
queue - shows skill queue
skills - displays currently trained skills. Note: it's the only app that has skills grouped like in game
notifications - like name says
And it supports Live Tiles on the start menu! I really recommend this app. Good job, 3rd Rock Studios!
Mili: Damage
Another ultra simple reference app. Remember when everyone had damage dealt/weakness for all factions in their bio? Well, this is it.
Ship Browser
This app is a ship database. It takes a while to load, but is packed with information, and can even display some of the ships in 3D. It looks very much like a show info window and contains the same st of information (ship stats, description, ship image). If you can't live without spinning ships on the go, this app is for you.
New Eden is already expanding beyond the boundaries of EVE Online, and it's a fact. Blog Banter #50 touched an important topic of the future of EVE, and expansion to mobile devices is only natural thing to happen. It can already be happening, but we just don't know it yet...
EVE Valkyrie already has quite a history, even though the game itself haven't been released yet. It all started as a technological demo for Oculus Rift virtual reality headset presented on Fanfest 2013. A small crew of CCP employees have used existing EVE Online assets, imported them to Unity3D engine and created "EVE VR". Players who've tried it on Fanfest were so amazed, that the going question was "When can we have this?"
It only took a few months for CCP to come up with a business case for that demo, and on August the 21st CCP has confirmed that EVE VR will be released as a full game in 2014. The name "EVE VR" was also extended into "EVE Valkyrie". The remaining question, deliberately not answered by the devs is what platforms will this game run on.
Some players have already tried answering that question. It's not a secret that CCP cooperates heavily with Sony, so the first rumour was that Valkyrie might come to PS4 - you can read the entire Abaddon21's post here.
Recently something else came to my attention. Some time ago toucharcade.com has published this story about CCP planning a mobile release. We've already heard of DUST514 companion app called "Neocom" scheduled for release on Playstation Vita, but from the story above we can guess that there is possibly more mobile apps to come from CCP.
Could Valkyrie possibly be one of those apps?
To answer this question, first we need to answer another one: if it's technically feasible at all.
There's still very little we know about EVE Valkyrie, but let's have a look at what we know already:
it will be a FPS dogfighter game,
it will work on Oculus Rift virtual reality headset,
it was created using Unity 3D engine

which has a version for 10 platforms, including PC, Mac, Linux, Windows Phone, iOS and Android
But can mobile hardware handle it?
Okay, so Unity 3D is ready and available. But can mobile devices handle a game with visuals like that?
First, there is Galaxy on Fire II, which is nothing but an FPS dogfighting shooter for iOS and Android:
The same studio (Fishlabs) is now developing another game known as "Galaxy on Fire: Alliances" which is about planet colonization. Gameplay loosely reminds of Planetary Interaction in EVE Online:
Judging by the above screens, I'm pretty certain that Planetary Interaction could easily be made into a separate tablet game in the world of EVE.
Then we have a completely different game, but one that shows what kind of visuals tablets and mobile phones can already provide: Infinity Blade Trilogy
Ok, what about the software?
We've mentioned Unity3D, which is a multiplatform 3D game engine that can run on 10 different platforms. The very basic version, which includes mobile device support,  has the advantage of being free. There is already a bunch of games for Android and iOS made with Unity, for example Shadowgun or AngryBots. It's also worth mentioning that there are some well-known PC games running on Unity, I'm sure you've heard of Hearthstone and  Kerbal Space Program? Games built with multi-platform engines can be easily ported to any supported platform without additional development (well, the resources sometimes have to be converted/resized, but that's all). It's worth mentioning that Unreal engine used by DUST514 also works on mobile devices (Infinity Blade I, II & III all run on this engine).
And then we have CREST, which is a new read-write API for EVE Online; one that is already used (in-house) by DUST-EVE integration. We could also mention some tech demos, for example the Alliance Tournament CREST endpoint, that provided live telemetry of Alliance Tournament ships. The amount of possibilities these kind of tools give is unprecedented. Not only we will have many new 3rd party apps for EVE and DUST, but it also opens a lot of opportunities for CCP themselves.
As you can see, both the technology and assets to make EVE-themed games for different platforms is already available.
Whether CCP acts based on the above facts or not, remains to be seen. Maybe Valkyrie will become a mobile game after all?
---
UPDATE: According to this interview with CCP Unifex on Crossing Zebras, EVE Valkyrie will not be coming to mobile devices:
Transcript begins at 7:55
Xander Phoena: So you are now currently leading the fledging Mobile division within CCP and the Valkyrie project. Which is taking most of your time at the moment? As one prioritized?
CCP_Unifex: Yeah absolutely, I mean, right now I've had the opportunity to work with Valkyrie so I'm spending the vast majority of my time doing that. And I had some good time, pretty much straight off the Fanfest where I was able to look at CCP strategy around mobile and got some good work done around that, and then Valkyrie kicked off [...] But the intention is like I said I'm gonna be handing over, so that I can actually go focus on Mobile.
As you can see, Valkyrie and Mobile are two different projects within CCP. That doesn't change most of the post below, because it's about technical possibilities, rather than only about Valkyrie.
PS. Thanks @valkrr for the heads up!
Last summer I have written a big review of all EVE Online apps available for iOS and Android. The post has been very popular (it's in the top 3 every month), so I have decided to update it with new apps, which have arrived in App Store since the original post.
While I try to avoid the word "useless", the usefullness of some of these apps below is well... low. This doesn't mean however, that they can't potentially be useful for some players.
---
EPIc for EVE
Developer: Adolfo Adorni Price: 1,79 EUR
Description
EPIc for EVE Online is your Planetary Interaction Companion.
With EPIc you can browse Eve Planets and materials you can extract from or build on planets, set up your current warehouse of materials and set up the production goal and study you colony plant settings.
Using EPIc you can share your warehouse whit Eve mates and complete every build target easily!
Review
This is the only app for Planetary Interaction on iOS, it's also the most expensive one! Since CCP offers no API for PI, the app does not need a key.
Everything is set up in the app itself.
First, you need to input your PI related skills on the "Settings" tab - Interplanetary Consolidation and command Center Upgrades.
Secondly, switch to the "Planets" tab and set up your colonies. To do this, choose a planet type from the list, press the right arrow sign.
Set up colony name and add structures. You will have to enter details such as link lengths as well.
Based on what you have set up, app will determine what you're producing on the "Recap" screen. It will also let you to set up exportable and importable materials (if you have to move them between planets). IMHO the background on the Recap screen should be less transparent, because the bitmap with the Drakes makes it a bit difficult to read. Otherwise the UI is very clear and intuitive.
Last but not least, you can create a group with other players. Such group will be able to plan goals and import/export commodities between their planets.
---
EVEMine
Developer: Robert Bojor Price: FREE
Description
EVEMine will help EVE Online players, miners especially, to optimize their mining time and in the same time increase the ISK per hour ratio.
The Ore Mining tab will serve for when you're strip mining those pesky belts. Just input your Mining yeld, Cycle time, Lasers used, Asteroid type and quantity and hit Run Calculation.
The Ice Mining tab works a bit different. Input your Cargo space, Lasers used and Cycle time and it will notify you when your cargo is full. This way you can do your AFK jobs and not switch to the game constantly.
Review
Another really simple app, but can potentially be useful. If you are an Ice Miner and you are not afraid of gankers, this is the perfect timer app for Ice Mining. Simply warp to a belt, start mining and minimize EVE. The app will then sound an alarm when the cargo hold is full, so you know when to alt-tab back to EVE.
Unfortunately the app does not seem to be up-to-date with Mining Barge changes in Inferno 1.2.
---
EVE Carebear Central
Developer: bbb Price: 0,89 EUR
Description
* Fetching current Jita/Dodixie/Amarr/Oursulaert/Rens mineral/ice prices from server. - It is (buy+sell)/2 atm. Also you can see detailed buy/sell prices in Detail window via detail button.
* Calculating Ore/Ice values at Ore/Ice tab. Listing their refined minerals, also their ISK/volume values so you can see which ore to mine is best at current market prices.

* Character Tab: You can add your characters -click info button at bottom right for info- to see all their minerals worth with current selected data pull with their location. Also main character list shows current wallet + all mineral worth.
Review
The app is quite useful for Tech I manufacturers, because it allows a quick peek at the ice/mineral prices in all major trade hubs (using eve-central as its price source). Unfortunately entering API KEY is a bit complicated compared to other EVE Online apps. First, you need to enter your character name, so the app does a reverse characterID lookup (what for?), then you can copy and paste your API key from EVE Online website. Once you've done that, the app will pull the assets API feed and calculate the value of all minerals in posession of your character. It will also display the current amount of ISK in your wallet. The biggest disadvantage however is the fact that the app is a paid one (0,89 EUR or $0,99)
---
ISKies
Developer: Simeon Mitev Price: FREE
Description
This is the right tool for everyone who's playing EVE ONLINE and need to convert ETC60 into ISK or convert ISK into playing time.
Iskies will keep you informed about the actual average sell price and average buy price for a single ETC60 of Eve Timecode Bazaar, right on your iPhone.
If you want to convert ISK from within the game just setup your desired SELL price and Iskies will let you know when the right moment has come.
Using EPIc you can share your warehouse whit Eve mates and complete every build target easily!
Review
A very simple and straight-forward app. You can see the graph of the average price of 60-Day ETC on Timecode Bazaar (on EVE Online Forums). When you slide the first graph with sell prices, a second one with buy prices will appear. Again, EVE API isn't used here at all.


This post is a synergy of my interests. If you are a returning visitor, you have most likely noticed that I write not only about EVE Online, but also about all things mobile: tablet PCs, mobile operating systems and so on.
Smartphones have changed the mobile phone market forever: almost half of all the mobile phones nowadays are smartphones. With CCP giving the community an API to access the in-game information, it was just a matter of time until first EVE related third-party apps have arrived.
Most of the Apps available for the two biggest smartphone platforms, namely Android and iOS, can be divided into three large groups:
character tracker
market tracker
industry helper
Majority of these third-party apps are free, but some of them use ads and donations to cover developer's costs.
Unfortunately I neither own a Windows Phone 7 device, nor have a working emulator of it, so this review will not cover WP7 apps. Sorry!
It is also worth mentioning, that CCP has plans to deliver their own mobile applications for DUST 514 and EVE in the near future. Developers did not reveal any specifics besides Neocom app for DUST 514, which will run on PS Vita and will deliver almost full interaction with the game, except for the core FPS gameplay. Neocom for PS Vita is said to allow managing fittings, accessing market and so on.
Read more about CCP plans for mobile devices:
Since this post is rather long, please click "Continue reading" -->

NEW: Android 4.0 Ice Cream Sandwich running on x86 PC/netbook: check this post
---
The Android x86 project has recently built Froyo images for most popular netbooks (and of course a generic image for other computers).  This means you can easily run Android on your ultra mobile computers the same you would on a mobile phone.
Supported netbooks:
ASUS laptops/tablets
ASUS EEE PC
Dell Inspiron Mini Duo
Viewsonic Viewpad 10