Three weeks ago my site has hit another visit milestone, and I've started this giveaway to celebrate with you!
Today Rubicon goes live on Tranquility, but three pilots will have one more reason to be happy 😉
The winners are
*** FANFARE ***
Maximus Aerelius
1st prize - Megathron Navy Issue
DoStuffz
2nd prize - Rattlesnake
Ziffallo
3rd prize - Sacrilege
Congratulations!
Contracts will be up shortly. Thank you everyone for taking part in the giveaway!
[ tickets | chribba dice ]
The dice have been cast, and we have the first winner in the 100.000 visits giveaway!
The lucky pilot is: [tududududum!]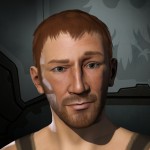 MARK726 has won: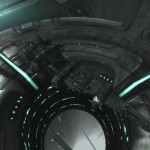 Intaki Syndicate Catalyst
Congratulations!
It's worth mentioning that Mark writes an excellent blog: EVE Travel, make sure to drop by. I'm certain you will be amazed by the amount of special places in New Eden that you can visit. Mark is also the author of EVE Lore Guide on Freebooted, which is a very good read if you are into roleplaying.
PS. Dominix Navy Issue is still looking for a new home, so stay tuned!