If you play an industrialist in EVE and await Rubicon eagerly, here is a short list of what new things will be available to be built in the upcoming Winter Expansion. Make sure to prepare the materials ahead of time, and schedule a rush for the blueprints on the 19th!
Why is it worth to join the rush? Because countless expansions before have shown that people are willing to pay extra just to be one of the first players to use/access new features. Rubicon brings several manufacturable items, and each of them is a chance for a potential quick buck.
UPDATE: Added estimated manufacturing costs for each item.
UPDATE: It seems the sudden demand for some PI components has made their price skyrocket. I have updated the material lists (they changed from Singularity a little bit) and the estimated costs. As you can see, Cynosural Inhibitor manufacturing price has already doubled!
Mobile Depot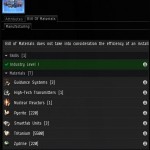 One of the first steps towards space colonization, and the only one that will have a reinforcement timer, Mobile Depot is the cheapest one to build. According to the Rubicon Patch Notes, the BPO will only cost 1,000,000 ISK and will be available from any of the four Empire factions.
As you can see, the materials list contains both minerals and PI components, and it should be realtively cheap to build.
Estimated manufacturing cost: 1,053,898.46 ISK
Mobile Tractor Unit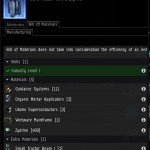 This one will have a bit more expensive blueprint than the Depot – BPO will cost 30,000,000 ISK. Just like the previous one it will be seeded by the four major Empire factions.
Estimated manufacturing cost: 12,500,442.59 ISK
Small Mobile Siphon Unit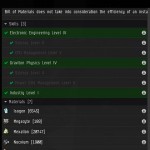 Mobile Siphon Unit, the most controversial deployable introduced in Rubicon has a BPO that costs 100,000,000 ISK. Just like the previous two, it will be available in Empire space.
While the material list simply consists of Minerals, to build a Siphon Unit your character will need to have some Tech II related skills trained, namely Electronic Engineering 4 and Graviton Physics 4.
Estimated manufacturing cost: 12,715,469.64 ISK
Mobile Cynosural Inhibitor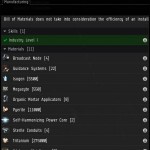 This one will be a bit tricky to get. Not only the BPO costs 150,000,000 ISK, but it will only be seeded in nullsec regions! But with the changes to interceptors (namely their bubble immunity) getting these blueprints should not pose any problems.
Estimated manufacturing cost: 61,843,391.28 ISK
Bastion Module I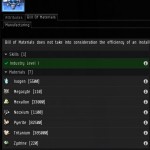 The blueprint will cost 50,000,000 ISK and will be available on the market (CCP did not specifically say "in Empire", but that's my educated guess). The module cannot be invented at the moment (only Tech I version will be available).
Estimated manufacturing cost: 6,089,465.80 ISK
Rapid Heavy Missile Launcher I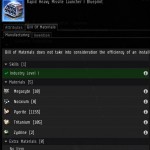 Patch notes don't say anything about the availability of the BPO, but I again guess it will be empire space (so it is consistent with other missile launcher BPOs). Blueprint price in Static Data Dump is 750K ISK. This one will have Tech II version, which means it will be inventable.
Estimated manufacturing cost: Tech I 36,342.49 ISK; Tech II (including invention) 1,759,950.43 ISK
Customs Office Gantries
While this is not a new structure, it's use will spike in the first couple of days after Rubicon deployment. Also if you plan to bash some ICOs yourself, make sure to have Gantries already built and prepared. I'm pretty sure the land rush will lead to some funny events where someone will erect a ninja POCO after someone else had cleared the ICO. Just a thought 😉