Some Reddit user has just recently realized he's been gaming on an integrated GPU instead of his nVidia GTX 1050 Ti.
Integrated GPUs, while not nearly as robust as dedicated cards, are getting increasingly more powerful. Alternative_Essay880 only realized he's been using iGPU because he read about a similar issue on Reddit. So just in case he has checked behind his PC, and voila! He found out that his HDMI cable has been plugged into motherboard instead of his nVidia GPU.
How come he did not realized he's been playing on iGPU all along? Well, most likely due to his budget setup:
AMD Ryzen 5 2400G
Integrated GPU Radeon RX Vega 11 Graphics
GeForce GTX 1050 Ti
16 GB of RAM
While GTX 1050 Ti is way faster than RX Vega 11, the gamer did not know what exactly to expect from his nVidia card, so he's been blaming poor performance on his budget GPU. He even added more RAM and replaced his HDD with a SSD.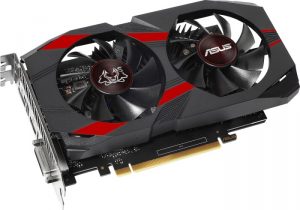 The unlucky gamer played many games like Call of Duty: Warzone, GTA V, DOTA 2 or Civilization 6. And to be really honest, the performance was not so bad for an iGPU. On low and medium settings he often got up to 100 FPS. After connecting his Display connector to the proper card, his PC has gained a second life. Free upgrade? 😉