This headline is actually one of the most often asked questions by brand new LMeve users. And it makes sense after all: the default install would only have minerals set to "Track stock", so only minerals would show after opening inventory.
Well, not anymore.
Inventory has been rebuilt to resemble in-game inventory. All belongings of your corporation, be it POS structures, offices in stations or even containers – will now be available for browsing.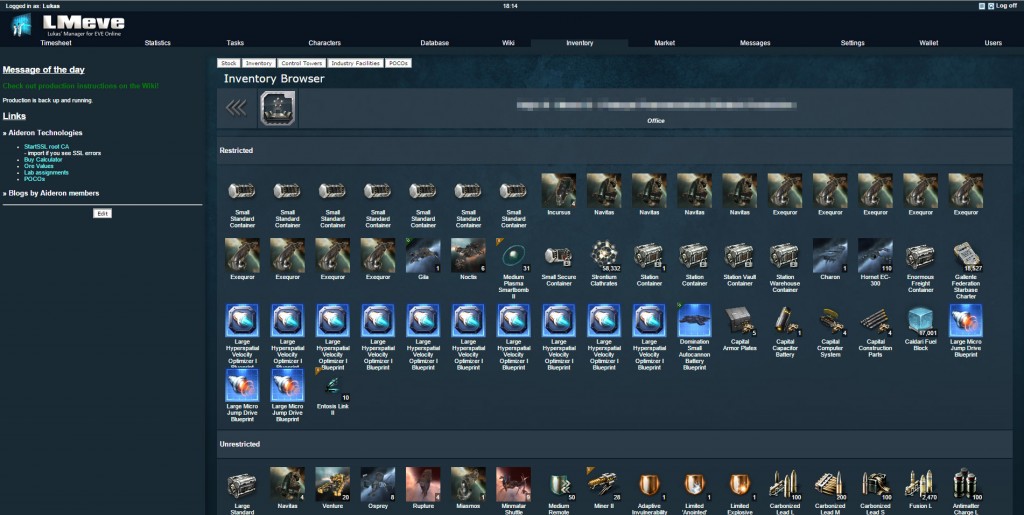 Pretty neat, eh? Okay. You've noticed those assembled Exequrors over there? Are you thinking the same thing I'm thinking? Wouldn't it be cool to inspect the fitting of such an assembled ship?
It would!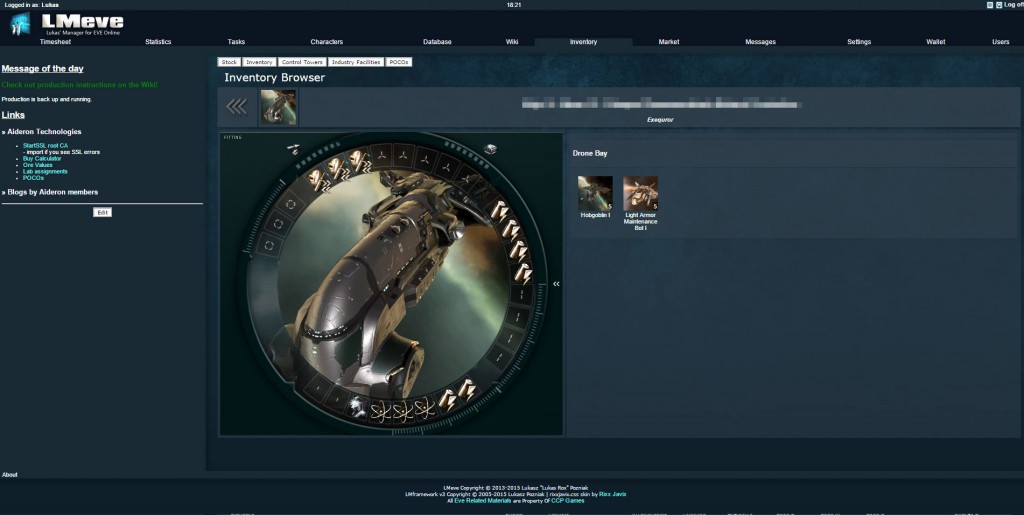 When you hover on a fitted module, LMeve will show a tooltip with it's name in a similar manner EVE game client would.
Ok. Now onto the next thing. As you most likely know, LMeve Database already sports 3D SKIN preview. I've refined this feature even further by giving it the ability to load any SKIN from the matching race, not just the ones you can buy from NeX store.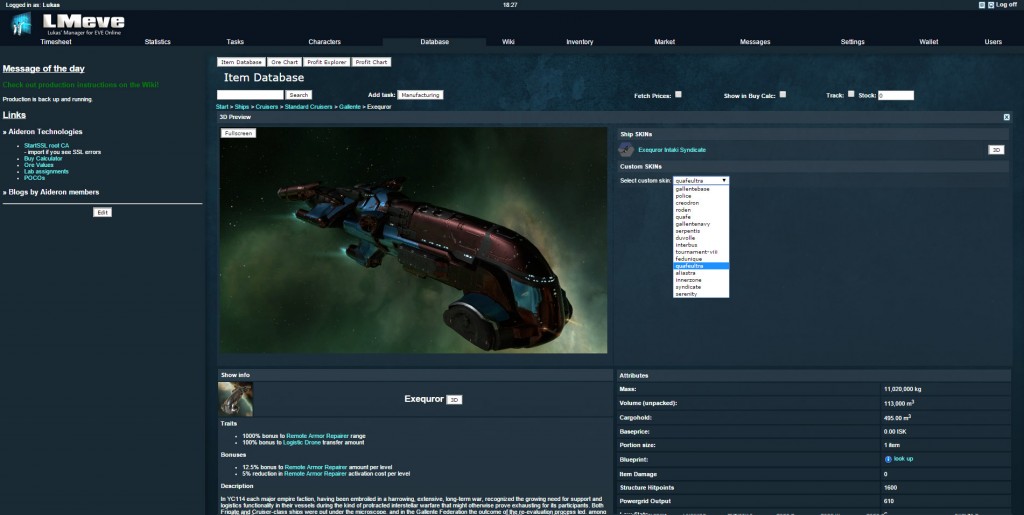 Please mind this feature is readily available in the public LMeve Database, so go ahead and take a peek!
So many images and so little reading! Well, I had to show you the most iconic features of this release, because one picture is worth a thousand words they say. Wait, did I say iconic features?
This release actually has new support for item icons, and when you're installing LMeve you can now choose to host the typeids icons with your instance (and update every 5 weeks as new EVE releases show up), or rely on CCP imageserver. Keeping your install up to date is one bit easier now!
There's also a few smaller changes
Additional tooltips – should help new users understand how things work
Customizable market hub to get material prices from – defaults to Jita, but you can freely change it
Customizable manufacturing sytem Index (Crius NPC cost formula) – same as above, used to calculate Manufacturing costs
Customizable price modifier for Buy Calculator – if you want to pay more (or less) to your corp mates for their minerals, set the modifier here
Real time API poller stats – shows in real time what the API background process is doing at the moment
Bug fixes
That's it for today, and as usual, the new release is up on Github: https://github.com/roxlukas/lmeve
Fly safe o/