Don't bother checking in the official patch notes, because you will not find it there. A closer inspection of the the Market interface however will reveal yet another monocle for EVE Online characters: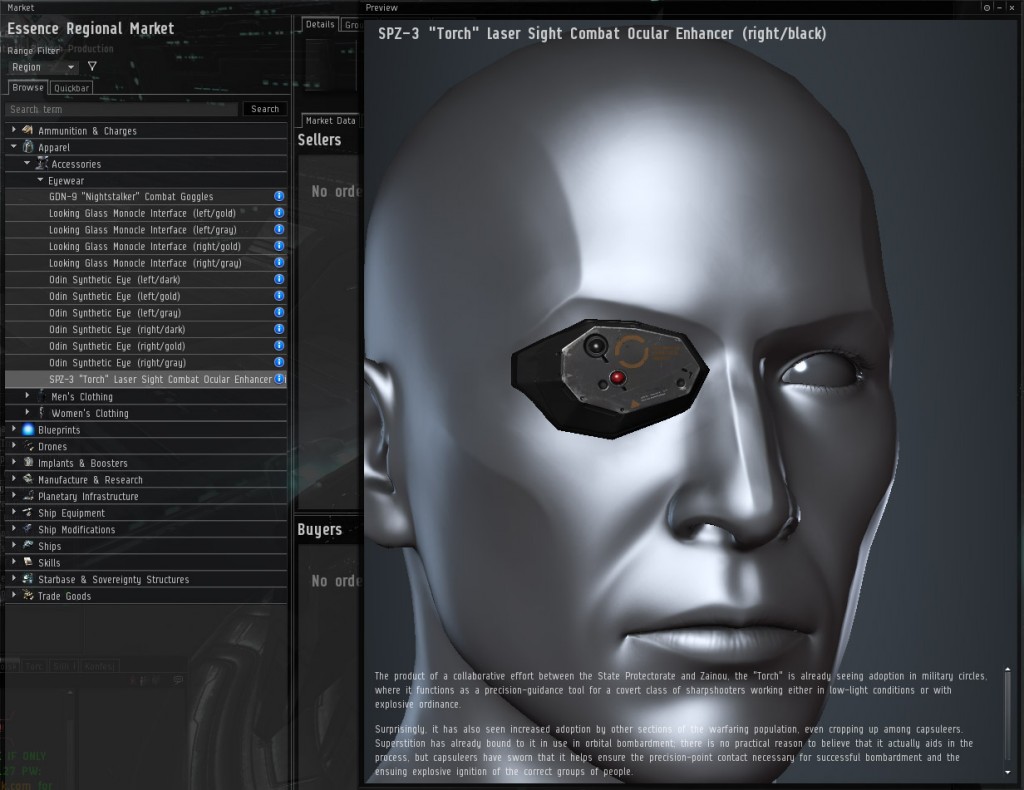 With the latest release of new (added to the game in Incarna 1.1.1, but not released until recently) items, the prices of items in NeX store are much more sensible and well within the "micropayment" range. I hope this new monocle will continue the same trend; affordable micropayments will likely bring CCP a bit more revenue, while keeping the EVE community calm. Remember: greed is only good for Ferengi (and Ferengi's place is in Star Trek Online).
This new Combat Ocular might have been as well released to Tranquility by mistake. In any case, players who are still waiting for meaningful avatar gameplay can rest assured that Team Avatar is still there.
Update (14.08.2012)
According to the patch notes, CCP has removed the new monocle in Inferno 1.2.4:
"A black monocle that was unintentionally released has been removed and characters who had it equipped will have their portraits flagged for re-rendering."
The item however still displays in the market window (unless patch notes mention a different black monocle).