Informacje w języku polskim są dostępne na tej stronie.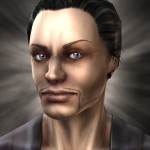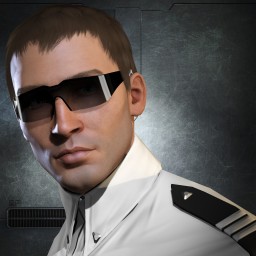 Torchwood Archives is a virtual corporation in the universe of massive multiplayer online game EVE Online. It used to be run by an individual called Lukas Rox, who is a fictitious character and happens to be my avatar in said game. I have chosen to write under the guise of a game character, because this blog is mostly about EVE. I have always been a gamer at heart, so now and then there will be posts about other games I play (or have played).
Currently Lukas Rox is an employee of Aideron Technologies, which is a spin-off sister corp of Aideron Robotics, which in turn is responsible for Aura, the best EVE Online app for Android. More in-game information about Rox is available on EVElopedia: Lukas Rox (Character)
Of course this blog is not only about games. People these days are quite busy individuals. Some are lucky to do what they like and enjoy – photographers, programmers, engineers, lawyers, doctors. Not everyone is so lucky – that's why we have hobbies. Things we like and things we do to keep us busy in the bits and pieces of spare time (because boredom is such a nasty thing!). I am a lucky bastard, because my interests are in computers and I am working with them. Fortunately (for me at least), my interests are broader than that, so I still have hobbies and this blog is about these three things:
EVE Online, (feel free to read about my first year in EVE or why do I agree that sometimes EVE feels so real)
mobile devices (Windows Mobile, iOS, Symbian, Android, netbooks, tablet PCs etc.)
– say hello to my inner mobile geek
computing (Virtualization, Linux, Oracle, high-availability etc.),
The list above would not be complete If I didn't mention two other hobbies I used to have, namely photography and web design.
Someone could ask, why would I write a blog in english, even though this is not my native language. Good point, but there is a simple answer to that question: most people with the same interests speak english rather than polish, and EVE Online community is generally english-speaking.
I hope you'll enjoy your stay and find something that might interest you, or help you in any way.

Lukas Rox
Donations
If you would like to support my blog or the software that I make (namely: LMeve), just click an ad or make a small donation:
Wire some ISK to character Lukas Rox
Send a small PayPal Donation: Paypal
Send a BitCoin BitCent Satoshi or two: 1CujSVCQjwksz9efCRyDxw6X9possg8RXn
All donations and ad income will *only* be used to cover the running costs of this website (domain, hosting, and sadly, taxes).
Statistics
Terms of Use & Copyright notices
Quoting copyrighted material
The contents of this website, which are not stated to be a quotation itself, are copyrighted material and cannot be copied or reproduced without prior written or email permission.
General quoting guidelines:
ask for the permission before copying the material
add a header that says where you obtained the material from, for example
"I have found this useful information on Torchwood Archives"
use quotation blocks to indicate fragments which are being quoted
name the source of the quotation under the block, for example "Source: http://address/post"
Image hotlinking is explicitly forbidden. Technical measures will be used to prevent it.
Commenting
While the administrator of this website will attempt to remove or edit any generally objectionable comments as quickly as possible, it might be impossible to review every single message. Therefore you acknowledge that all comments made on this website express the views and opinions of the comment author and not the administrator (except for comments explicitly made by the administrator) and hence administrator will not be held liable.
EVE Online, the EVE logo, EVE and all associated logos and designs are the intellectual property of CCP hf. All artwork, screenshots, characters, vehicles, storylines, world facts or other recognizable features of the intellectual property relating to these trademarks are likewise the intellectual property of CCP hf. EVE Online and the EVE logo are the registered trademarks of CCP hf. All rights are reserved worldwide. All other trademarks are the property of their respective owners. CCP hf. has granted permission to pozniak.pl to use EVE Online and all associated logos and designs for promotional and information purposes on its website but does not endorse, and is not in any way affiliated with, pozniak.pl. CCP is in no way responsible for the content on or functioning of this website, nor can it be liable for any damage arising from the use of this website.
Privacy and Cookies information
This website is using session cookies to improve user experience. Session cookies are used to:
remember user preferences

allow writing comments
connect to social sharing sites
measure website statistics
According to polish telecommunication law session cookies can be enabled by default. User can opt-out by disabling cookies in their web browser or by using "incognito" mode.
License
You are free to:
Share — copy and redistribute the material in any medium or format
Adapt — remix, transform, and build upon the material
for any purpose, even commercially.
The licensor cannot revoke these freedoms as long as you follow the license terms.
Under the following terms:
Attribution — You must give appropriate credit, provide a link to the license, and indicate if changes were made. You may do so in any reasonable manner, but not in any way that suggests the licensor endorses you or your use.
ShareAlike — If you remix, transform, or build upon the material, you must distribute your contributions under the same license as the original.
No additional restrictions — You may not apply legal terms or technological measures that legally restrict others from doing anything the license permits.
Notices:
You do not have to comply with the license for elements of the material in the public domain or where your use is permitted by an applicable exception or limitation.
No warranties are given. The license may not give you all of the permissions necessary for your intended use. For example, other rights such as publicity, privacy, or moral rights may limit how you use the material.